Improve Your One-on-One Meetings with This Agenda & Template
Having a one-on-one meeting with your employee boosts morale and productivity. Learn how to create an agenda with the help of templates for your next meeting.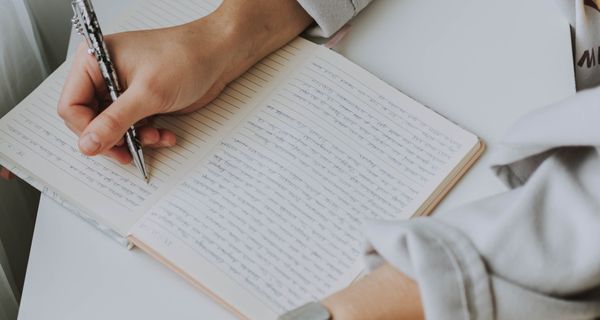 Improve Your One-on-One Meetings with This Agenda & Template
When is the last time you sat down with each of your employees to discuss their individual performances on the job? When is the last time you asked your employees how you were doing at your job of leading them? Was it last week? Last month? The last round of annual reviews? Research shows that employees who regularly meet with their senior supervisors, managers, or even the owner of the companies they work for have better productivity and higher morale, and enjoy their work more. If you haven't already, now is the time to begin conducting a one-on-one meeting with your employees on an individual basis. The following benefits, tips, and guidelines will help you to ensure it is productive for all involved.
The Benefits of One-on-One Meetings
Sometimes, business owners or managers mistakenly believe that a one-on-one meeting for each employee takes up too much time. The reality is that individual meetings are beneficial to the manager, the employee, and the company.
Benefits for the Manager
As a manager, conducting individual meetings is one of the single most important things you can do for your business. One-on-one meetings create better engagement with your employees, which increases their productivity and often reduces your company's turnover rate. If you've heard the saying "people leave managers, not companies," it's true. If you work to be a better boss for your employees, they will often work to become better employees for you. Finally, if you have issues with low morale, conducting individual meetings is an effective method for getting to the root of the problem and starting the process of solving it.
Benefits for Your Company
Your company benefits from one-on-one meetings just as much as you do as an individual leader. One of the biggest advantages is the ability to replace real-time feedback. When you ask your employees to provide feedback via real-time email surveys or other methods, most people won't bother, so you don't know where the company could improve. Regular individual meetings make it easier for employees to offer feedback. Meetings can also make it easier for you to promote from within and improve the way you review your employees' performances.
Benefits to Your Employees
Individual meetings are extremely beneficial to your employees, especially if you've tried to create an open-door policy that didn't quite catch on. Sometimes, employees will be afraid to bother you when you're busy or simply will feel nervous to approach you first. A one-on-one meeting is helpful if you have remote workers, too. By meeting with them once a month or more often, you can connect with them in a way that is impossible without the meetings. After all, it's hard for remote staff to take advantage of an open-door policy if they aren't even there to see the door. Finally, individual meetings can help your under-performers learn more about how they can improve and help to keep them on track.
Preparing for Your Meeting
The first step to planning a one-on-one meeting with each of your employees is deciding how often to do it. The decision depends on how large your team is, how experienced they are at the job, and your overall schedule. If you have a small team (five or fewer people), weekly meetings are an excellent idea. However, this is not as feasible if you head up a larger department.
If you can't meet with everybody weekly, think about their jobs. New employees or those who recently took on a new responsibility should see you more often than someone whose job hasn't changed much in the last few months or years. Finally, think about your own schedule. If you need to travel for week, have other meetings to attend, or have other large responsibilities, aim for once-per-month meetings instead of weekly ones.
On the day of the meetings, plan to spend about one hour with each person you need to meet with. If something comes up, make sure to reschedule, not cancel. Hold your meetings in a private setting away from distractions. Before your meeting, consider filling out a form for each employee to help you stay on track. The notes could include information such as which questions you'd like to ask the employee, what he or she is working on, what accomplishments and challenges you've noticed, and so on.
What to Do During the Meeting
When conducting a one-on-one meeting with someone, break it up into time blocks to ensure you cover everything.
Begin Your Meeting
Start the meeting by checking in with your employees. Discuss how you're both feeling, paying attention to your employee's body language and whether he or she seems to be being honest. Segue this discussion into something you talked about at a previous meeting (or in general, if it's your first one-on-one meeting). This should take about 10 minutes.
Ask the Employee Questions
During the next segment of the meeting, ask questions and listen to any concerns your employee has. This should take about 20 minutes, but if the person you're talking to has a lot to discuss, be sure not to cut him or her off. Show that you care about what your employee has to say. As concerns are expressed, ask what the employee thinks the problem is and how he or she would fix it, how problems are affecting work, and so on. Other questions might include asking which tasks may work better as a team, whether the employee would prefer more or less direction from team leaders, and how the company could improve the way it does business.
Share Notes and Comments
During the third segment, which should also take about 20 minutes, you can go into more in-depth discussion about your employee's strengths and weaknesses. This is the period where you can review the employee's work, making sure to mention any strengths or accomplishments before talking about where improvements can be made. After discussing accomplishments, you can talk about challenges. Remember to be honest but polite about any areas that need improvement, making sure to give time for questions and offer suggestions about how to improve.
If you hold weekly meetings, you can follow up the next week. However, if something requires immediate attention and you won't have another one-on-one meeting for a month, consider an email or phone call the next week to follow up with your employee.
Tips for Making Sure Your Meetings Are Productive
Even if you've conducted a hundred one-on-one meetings in the past, it can be easy to get off track sometimes. If you want to ensure your one-on-one meeting agenda stays productive, use these tips and tricks to do so.
Schedule Regular Meetings
Maintaining a regular meeting schedule keeps you and your employees productive. Avoid saying things like "we'll meet in a week or two" and instead schedule your next meeting at the end of the current one. Don't treat meetings like they are an afterthought; if it seems unimportant to you, it won't be important to your employees.
Encourage Employees to Talk About Issues
Remember that your one-on-one meeting is ultimately about helping your employee to feel more comfortable in his or her job, thereby improving morale and overall productivity. This means you need to encourage your employees to raise issues at the meeting. It helps you both to improve and shows that you truly care about your employees.
Remember Not to Dominate the Discussion
Remember, your meeting is supposed to determine how your employee is doing and whether he or she needs help on the job. Spend more time asking questions than making statements. When it is your time to respond, pause for several seconds first to give the employee time to add more detail if you suspect he or she has more to say. Encourage questions and constructive critiquing of your own performance on the job.
Document Your Meetings
Document everything you talk about during your meeting by taking notes. If you feel you won't take notes well, record the meeting (with permission), so you can go back over it later and take notes then. A one-on-one meeting template is an excellent way to keep notes. It will help you to remember which questions to ask as well as provide spots to answer them, create an action plan for the next meeting, and so on.
Use Time Blocks
Use time blocks during your meetings to help yourself stay on track. If you tend to be long-winded, don't be afraid to set timers for yourself to ensure you cover everything you need to. Remember, though, that time blocks (which are typically 10-20-20-10 to create an hour-long meeting) should be guidelines and not hard limits. This means that if an employee goes over time during a certain segment of your meeting, you should just adjust the next segment. Cutting off your employees will imply that you don't care about them as people and don't care how well they do their job.
Scheduling your first one-on-one meeting with each of your employees may feel a bit daunting at first. Don't be afraid to take the leap, though. Chances are within a few meetings, you'll see significant improvement as your employees begin to see that you care about how well they do their job, want them to be happy in their positions, and will maintain consistency when it comes to company improvement.