How To Run More Effective One-on-One Meetings
By perfecting the art of a productive meeting, managers can achieve success. Lead Honestly provides the necessary tools for more effective one-on-one meetings.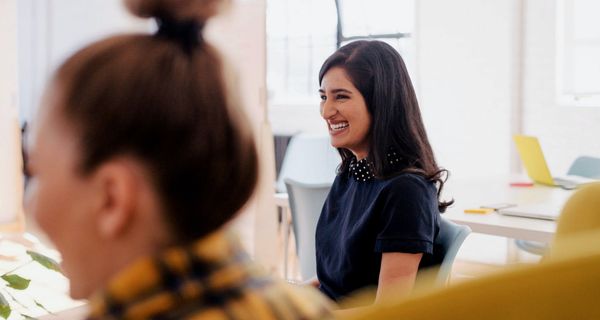 How To Run More Effective One-on-One Meetings
Your employees are at the heart of your company, and getting to know them better gives you the opportunity to boost overall worker productivity and observe meaningful results during each workday. One of the most effective ways you can form a better relationship with your employees is to hold one-on-one meetings with them. During individual meetings, you have the chance to evaluate the progress that your employees are making towards their goals, as well as any obstacles or concerns that they may be facing. Meeting individually with each worker can even be a window to valuable feedback and coaching that can aid them along the path towards their goals.
While one-on-one meetings with employees carry a good deal of importance, not all of them are equally effective. Running a productive meeting requires you to be intentional about your plans for the session and to know exactly what kind of information you wish to obtain from your workers. The goals you have for a meeting will vary based on the type of role each employee has, but all effective one-on-one meetings share the common objective of enhancing the experience of each worker and encouraging him or her to succeed. To run a more successful session, keep these helpful tips in mind.
Make Your Expectations Clear
While you might have a specific idea of how you want your meeting to turn out, your employees can't read your mind. Be sure to clearly share your expectations with your team before scheduling one-on-one sessions so that everyone enters the meeting knowing exactly what to anticipate. This approach can clear up any confusion and help you and your employees reach your respective goals for the session.
While discussing your expectations with employees, don't leave out any vital pieces of information. Let them know what you'd like them to focus on during the session so that you stay on topic during the meeting. In addition, it can be helpful to give your employees an idea of how they can contribute to the discussion. When workers understand what is expected of them, they will likely be more eager to have an active role in the discussion. Establishing clear expectations also ensures that both parties get something valuable out of the one-on-one meeting.
Prepare Your Discussion
Before you begin your meeting, it's crucial to have a detailed plan in place. This helps to ensure that everything goes smoothly during the session and that there is clear communication between you and your employee. Given that you're the one leading the discussion, it's your responsibility to do what you can to ensure that you run a productive meeting and not just a 30-minute or hour-long session that hardly accomplishes anything.
Every meeting is unique, so think carefully about what you aim to get out of each session before you meet with your employee. It's best to break up your meeting into separate time intervals and assign a certain task to each interval. For example, you may dedicate 10 minutes to hearing what your employee has to say and another 10 minutes providing him or her with constructive feedback. Whatever kind of structure you establish, be realistic about what will work for you and your employee once the actual meeting begins.
Give Your Undivided Attention
Dedicating your full attention to the meeting shows your employees that you care about them and what they have to say. A distracted boss, on the other hand, sends the message that there are more important things to think about than the discussion at hand. Be sure to convey the right message to each worker by placing all distractions aside and tuning in completely to the meeting. Put your phone away and keep your computer off during the whole session. If you need to take notes during one-on-one meetings with employees, make sure you're using your device strictly for that purpose. It's important to use the time you have to give your team members a chance to communicate effectively.
Ask the Right Questions
A crucial aspect of running a productive meeting is knowing all the right questions to ask. Sticking to straightforward questions that can be answered with a simple "yes" or "no" can severely limit your employees and prevent them from opening up to you. This method also makes employees less likely to expand on their responses and tell you what's truly on their minds.
The most effective way to get useful information from each worker is to prepare a list of open-ended questions. These in-depth inquiries encourage your employees to think more deeply about what you're asking and to carefully ponder their answers. In addition, focusing on open-ended questions gives you the opportunity to hear your employees express themselves more organically. If there's something they're unhappy about or an accomplishment that made them particularly proud, they can describe it to you in more detail. In this way, leading with the right questions benefits both you and your workers.
Don't Shy Away From Feedback
Effective one-on-one meetings are more than an opportunity to evaluate your employees' progress. During these sessions, you also have the chance to receive valuable feedback from team members. Your employees may have some constructive comments to offer you, and it's your job to be open to this information. As a manager, you should always be trying to improve as much as possible, and holding a productive meeting can help you make the progress you aim for.
To be receptive to feedback during your meetings, honestly ask your employees what you can do to facilitate their success at the company. Your team members may be eager to share their views and will likely be pleased that you're willing to contribute to their growth. Plus, you may even end up receiving practical feedback that can help you truly improve as a manager.
Be Relatable
Your employees are human beings just like you are, and it's important to acknowledge this during your one-on-one meetings. Don't turn each session into a by-the-book check-in with your employees. Instead, remember to be relatable as you interact with them. Whether you share a personal experience or describe how you feel about a certain topic, showing your employees that you identify with them can help you have a much more effective and productive meeting. Remember that you were once like them and that you had to have these meetings with your own manager. Channel into these past experiences during your meetings to show your employees that you empathize with them.
Don't Make Assumptions
When you first meet with your employees, you don't know exactly what's on their minds or what they wish to speak to you about. Instead of making assumptions based on their performance, make an effort to listen to what your employees have to say in a nonjudgmental way. Expressing genuine curiosity about each employee's situation allows them to communicate honestly and openly with you. When you give them a chance to speak for themselves, you're also more equipped to help them through whatever issues they're experiencing.
After your employee has expressed their concerns, take a few minutes to brainstorm possible solutions with them. This can ensure that they get back on track as soon as possible. Moreover, letting your employee have the floor gives you the chance to address the right problems instead of allowing their concerns to be left unexpressed.
Discuss Short-Term and Long-Term Goals
To get a clear idea of where your employees stand, be sure to lead a discussion about their short-term and long-term goals. These two types of goals are crucial to their personal development and should be emphasized during the one-on-one meeting. When discussing short-term goals, try to focus on the projects your employees are working on. This gives them the opportunity to openly express their feelings about the work they're currently doing and provides you with useful updates. While you're on the topic, make time to ask about any future projects that interest your employees so that you can begin to plan ahead.
After you've covered short-term goals, make sure you delve right into long-term goals. These larger goals often involve the things your employees hope to achieve over the next year or several years. In addition to asking your workers about these long-term aspirations, discuss how their smaller goals can help them achieve their larger goals. Be as clear as possible when discussing goals so that your employees know what they can do to improve.
Follow Up
After the meeting is over, don't just let all the ideas you discussed fade away. Follow up with your employees and get their feedback on the session. They should feel confident and encouraged after a one-on-one meeting, and it's your job to ensure that your discussions are accomplishing this. Always continue the discussion after a meeting is over, as this can help develop your relationship with each employee and give you the chance to improve your approach to one-on-one sessions.
Upgrading Your One-on-One Meetings
The right strategies can help you run a truly productive meeting. Remember that you're trying to get to know your employees better and facilitate their success at the company. At the end of the day, open communication and careful planning can help you have more effective one-on-one meetings with employees.